XTZ Tune 4 Active Desktop Speakers
Tune 4 - Active speakers with maximum flexibility
TUNE  4 is an active compact speaker system with a focus on performance and convenience. To achieve this, the amplifier is integrated in the speaker itself, making the TUNE 4 very flexible and easy to manage. The amplifier offers all the inputs you need; an analogue input, a digital input and also the latest used Bluetooth™ 4.0 with AptX® technology, providing versatile wireless streaming and CD quality sound.
Drivers

With a power rating of 2 x 50W, the amplifier of this active speaker has good headroom to easily supply the drivers and ensure high dynamics. The silk dome tweeter of the Tune 4 is designed as a waveguide, resulting in a more controlled dispersion characteristic, higher efficiency and less distortion. The midrange driver is running as a special C-Cone chassis with a very strong magnet to enable maximum accuracy. In conjunction with the tweeter it provides a very good transient response and thus a very precise sound and great soundstage.
Sound Tuning

The Tune 4 has a very neutral frequency response and therefore plays very natural and harmonious. However, it can be adapted to the Bass range when placed close to the wall by using the enclosed plugs to close the bass reflex tubes.
Cabinet

The housing of the Tune 4 is provided with a plurality of reinforcements made of MDF, whereby a high stability and low internal resonances can be achieved. The loudspeaker has an inclined baffle for optimized sound distribution and desktop use. The drivers are attached from the inside of the speaker to provide a clean look without any exterior surface disturbing elements. Due to the off-center position of the tweeter, edge dispersions are avoided. When used at ear level, the Tune 4 can be placed in an upright position with an extra foot which is supplied.
Surface

The Tune 4 is available both in matte black and matte white and thus is easy to integrate in any surrounding. Both paints are applied in several layers and then polished to achieve a perfect finish. The slightly rounded edges of the housing further enhance this effect.
Terminal

The generously executed connection terminal of the master box allows connection via Bluetooth ™ (4.0 with aptX®) or connection using either an analogue cable (3.5 mm jack) or digital cable (S / PDIF, optical). In addition to the inputs the terminal includes also gold plated terminal screws (connection to slave box), a subwoofer output (RCA) and a USB charging port (DC 5V, 250mA).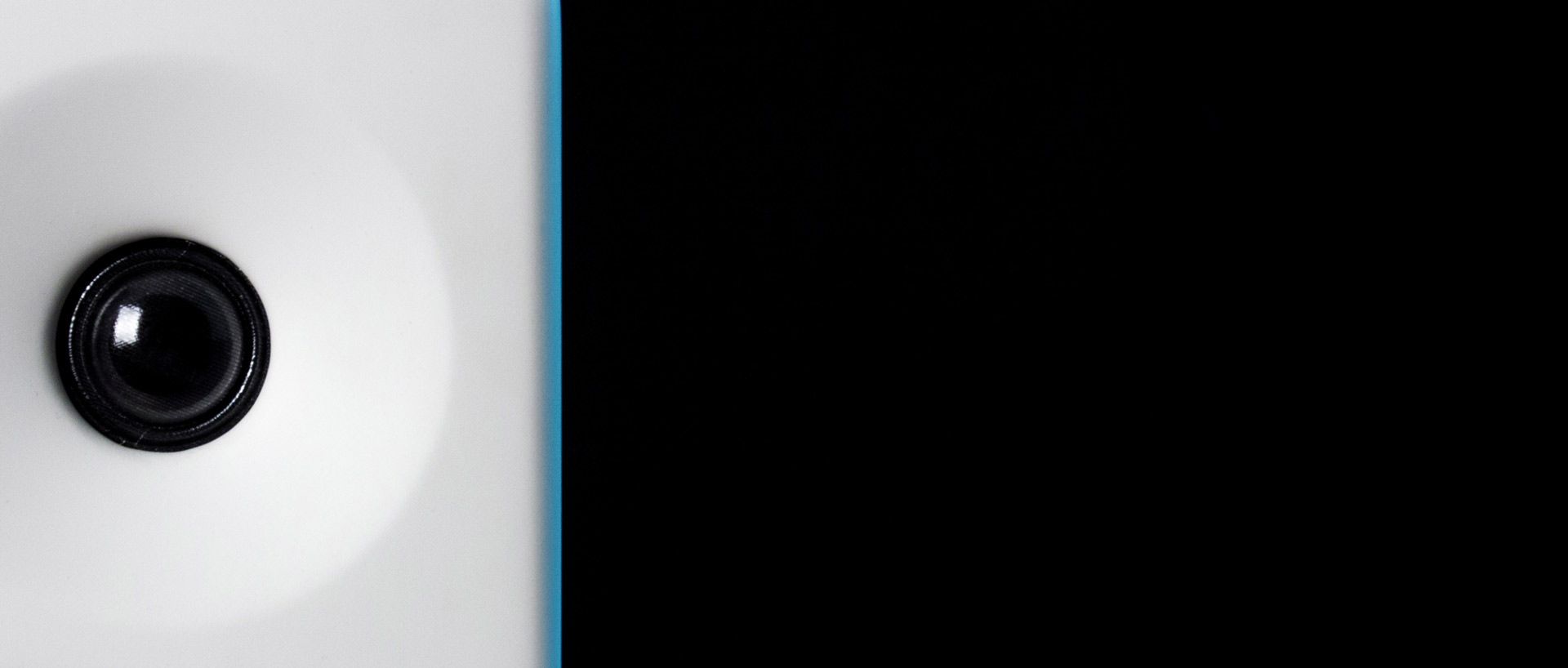 Tweeter
The tweeter which is used in the Tune 4 is a silk dome in waveguide design. The waveguide on the one hand increases the efficiency of the tweeter and on the other hand optimizes the dispersion pattern for the intended use. The tweeter has an integrated self-protection against damage and resets itself into its original shape after gentle pressing. To avoid edge dispersions effectively, the tweeter is mounted eccentrically.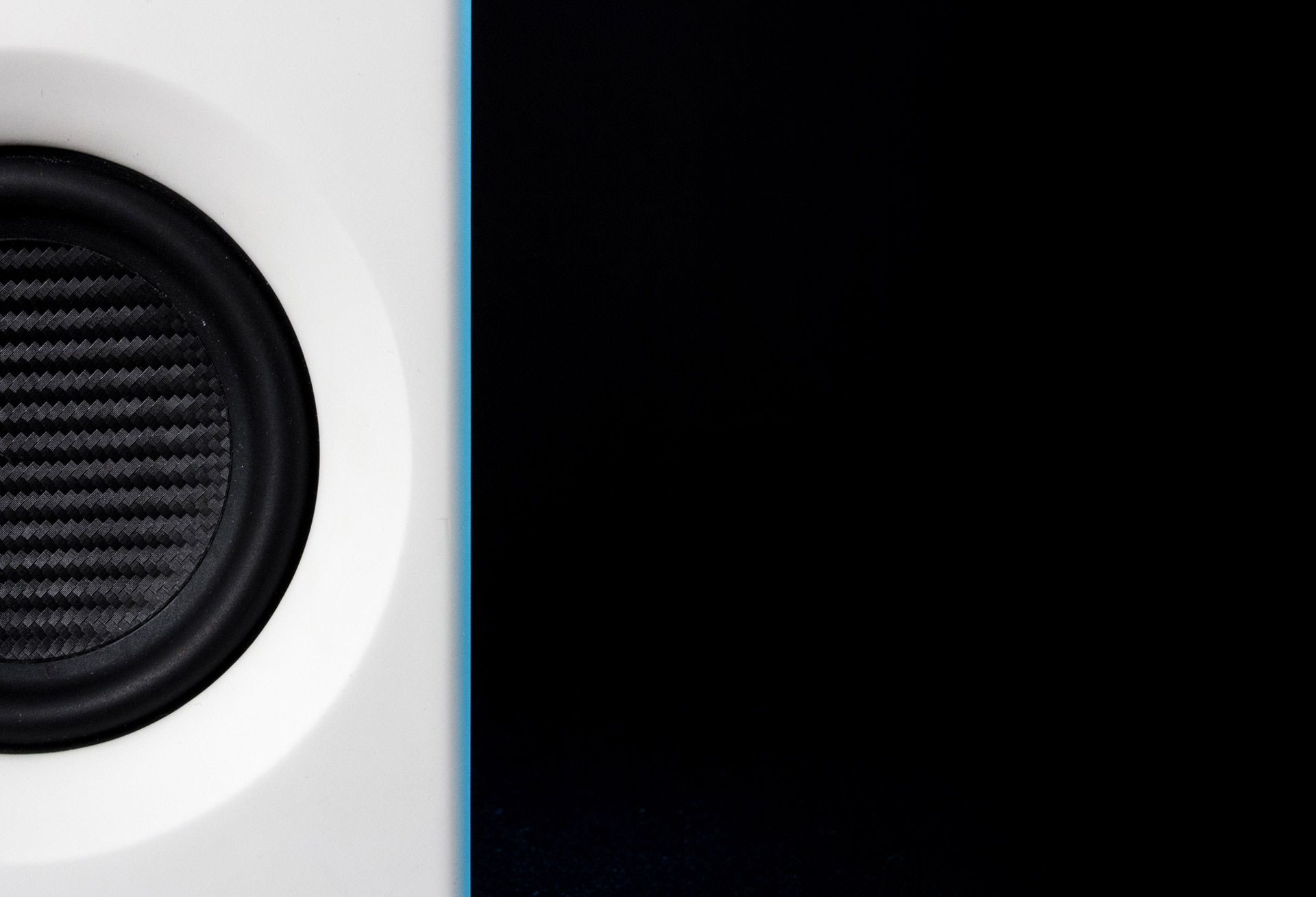 Woofer

The mid-bass driver of the Tune 4 is a 4" driver with extremely strong magnets. The membrane consists of acrylonitrile-butadiene-styrene, and stiffness-optimized polymer. Credit to its low weight and the very high resonant frequency, this material is ideal for use in the Tune 4. Its surrounding consists of specially developed rubber to ensure a deep lower frequency limit. 

Utility
The tune 4 offers all the inputs you need. The analog input really makes it universal for all kinds of music sources and the digital optical input to connect your music device direct to the heart of the electronics. However, cords can be a hassle, especially when you move around with your music source. To make this easier, the TUNE 4 speaker rocks the latest Bluetooth™ 4.0 with AptX® technology, making your wireless streaming versatile while still maintaining CD-quality.
I/O
The TUNE 4 is an active speaker; in other words, it has the amplifier built in to the cabinet of the speaker. Just connect the supplied power cord and connection cable to begin listening to your favorite music. The amplifier features a USB charging port for your mobile or Chromecast Audio for a multi room solution.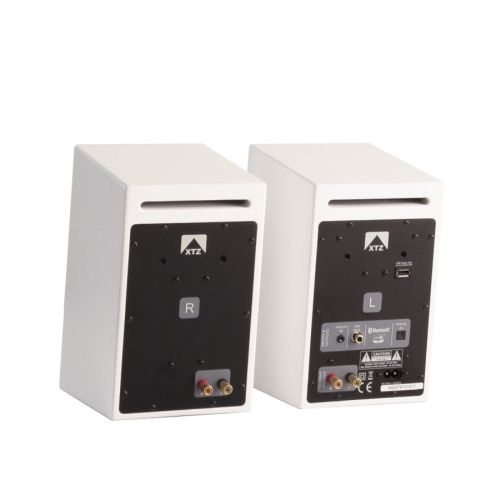 Remote Control
The TUNE 4 is provided with an all-aluminum remote control, CNC milled from a solid block of aluminum. The remote lets you have control of all the TUNE 4 features with wireless ease.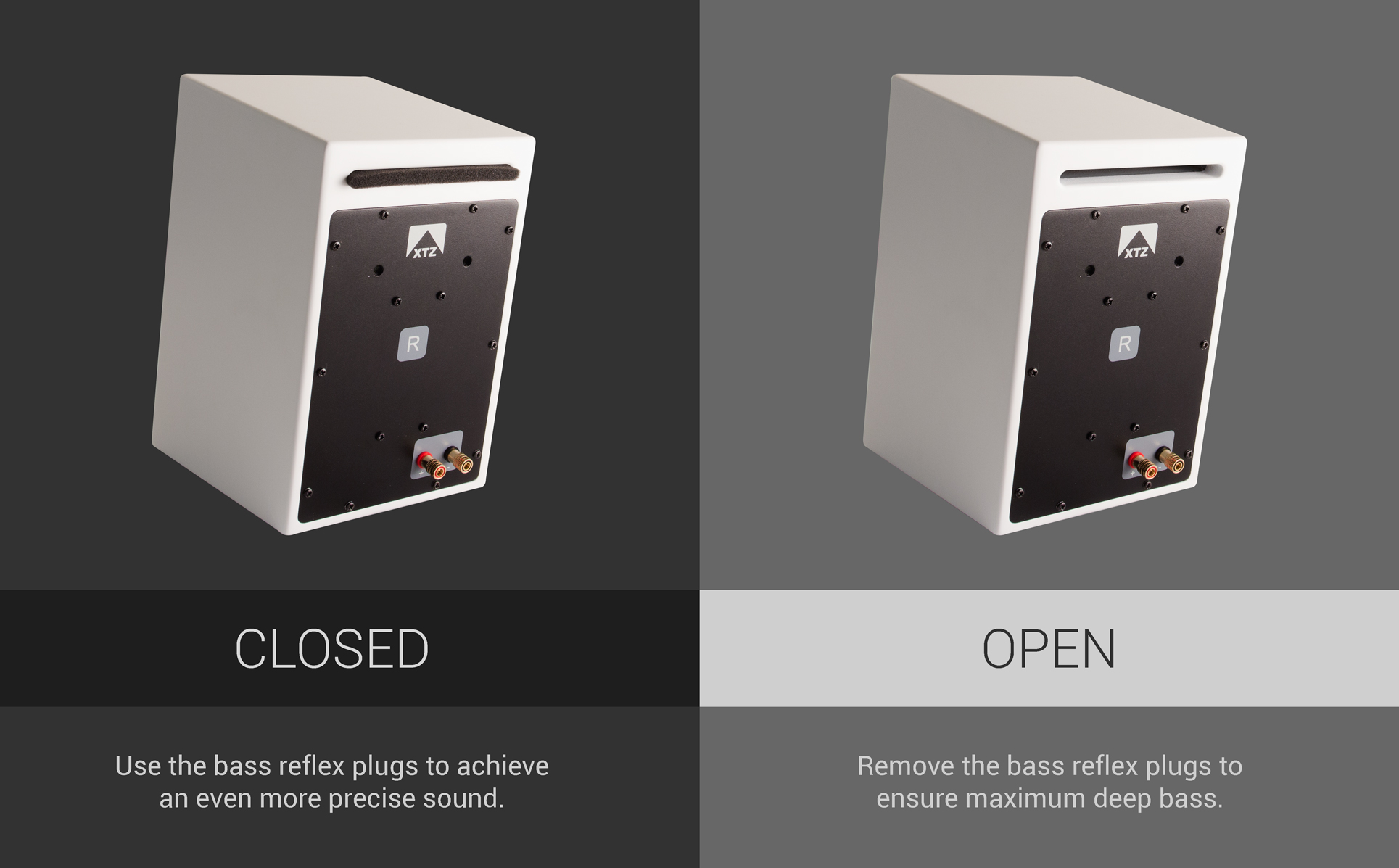 Specifications
| | |
| --- | --- |
| Construction Type: | 2-way Active-Speaker |
| Tweeter driver: | 1x 19mm (¾") dome tweeter (Multi-coated in Waveguide design) |
| Midrange / Woofer driver: | 1x 120 mm (4") cone driver (Multi-layer C-Cone) |
| Frequency Response: | 52 - 30.000 Hz (+/- 3dB) |
| Nominal impedance: | 4 - 8 Ohm |
| Connection Master-Box (input): | Analog (3.5 mm jack), digital (S / PDIF, optical), Bluetooth ™ (4.0 with aptX®) |
| Connection Master-Box (output): | gold plated screw terminals (Connection to slave box), subwoofer output (RCA), USB charging port (DC 5V, 1A) |
| Settings: | Bass reflex / Sealed |
| Dimensions: | 140 x 252 x 180mm (W x H x D) / 5.6 x 10 x 7.2" |
| Weight: | 6,6 kg / 14.5 lbs (Pair) |
| Color: | matte black, matte white |
| Warranty: | 5 years (Electronic: 2 years) |
| Quantity: | 1 pair |
| Enclosed accessories: | 2,5mm² speaker cables with banana plugs (3m), optical cable (2m), 3.5mm jack cable (1m), EU power cable (1.5 m), all-aluminum remote control |
| Crossover frequency: | 2.400 Hz |
| Filter steepness: | Midrange / Woofer driver: 12 dB Tweeter: 12 dB |
Reviews
Tune 4 - Hifi-Journal.de (Germany)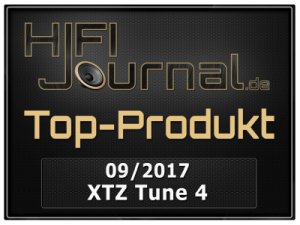 SEPTEMBER 27 - 2017
"The XTZ Tune 4 is a real "wonder" or realistic, a first-class (active) loudspeaker but also as a stereo solution for the living room. All these possibilities make the Tune 4 more than just a great speaker, whether in the sound itself, or in the quality of the cabinet and its overall features. The speaker provides an amazing dynamic range and amount of details, also the bass qualities are astonishing. If you need more, you can also easily connect a subwoofer to the subwoofer-output." "From our side, there is a clear purchase recommendation."
- Marcel Büttner
Link to review
Tune 4 - Stereopluss (Norway)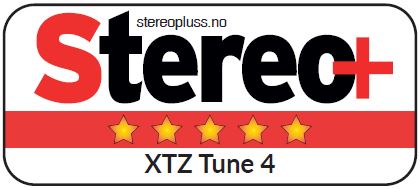 JULY 01 - 2017
"There are not many options for really good sound on the desk. We have already tested the Quadral Rondo Active and they are certainly a good alternative but still I find that the Tune 4 gives a better insight into the music with more timbre and details in the sound. Furthermore the Dirac DSP gives you a unique opportunity to adjust the sound as you like. Whether you're working, surfing or just sitting in front of the screen, the Tune 4 always make an excellent impression. The Speakers can also be used to support the TV sound, for example, via the optical input and it definitely sounds better than any soundbar! "
- Håvard Holmedal
Tune 4 - technic3D.com (Germany)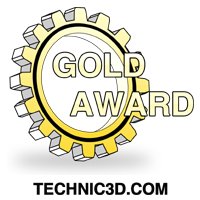 MARCH 11 - 2017
"The Tune 4 is particularly impressive for its price class of around 500 euros, which is mainly due to its transparency, structure and high-quality precision. Tune 4 rewards the listener with a bony-dry, precise bass, and thus expresses the emotional expressive power of even the most demanding music impressively." "At the same time our team awarded the XTZ Tune 4 as a sound reference in the active box price class..."
- Gerd Büsse
Tune 4 - Lautsprecher-Junkie (Germany)

JANUARY 05 - 2017
"Even at a low volume, you're almost in the middle of the action, and the basic design of the Tune 4 is also very good at low volume, with a warm and precise bass. It is a very pleasant and unobtrusive sound picture, which is further refined and optimized with the DSP settings "On Wall" or "On Desk". Then the software can be used to slow down the bass or to modify the run times for the table reflection, which can definitely be heard and the difference is impressive."
- Maik Dahles
Link to review
Tune 4 - Hifi & Musik (Sweden)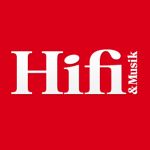 NOVEMBER 27 - 2016
"As usual, I started listening to heavy psychedelic trance music and directly got a mild shock over the high sound pressure which these small speakers can deliver. Reverberation is dark and the bass performance really impressive. Placed on a desk in a not too large room, the Tune 4 provide lots of joy and energy."
- Johan Ahlström, Hifi & Musik nr 12/2016
Tune 4 - Techtest.org (Germany)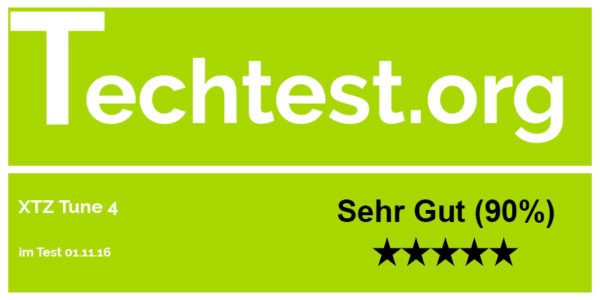 NOVEMBER 01 - 2016
"Tune 4 is a premium speaker for sophisticated demands. Thus they play very natural and detailed what is very convincing especially when playing challenging music. They are not effect-speakers which try to convince by an exaggerated bass level. It is perfect for users who value detailes and balanced sound."
- Michael Barton
Link to review
Tune 4 - Hörerlebnis (Germany)



OCTOBER 16 - 2016
"With Tune 4, XTZ has really presented a powerful speaker in the compact speaker class. For the price you can build a small, fine high-end system, which can grow with increasing demands. Do not forget: The amplifier electronics is already included in the price. There is also a wide range of possible applications. It's just like a product of the now time from Cupertino, California. And as already described, like an espresso: small, strong and black - refreshing and rich in content."
- Andreas Limbach
Tune 4 - 99mac (Sweden)







OCTOBER 13 - 2016
"The ultimate test for new speakers or headphones is usualliy if i get excited to go through my muisc library again and listen through every track with the new equpiment. This emerged fully when i listen to the TUNE 4 speakers, which shows the high quality of the speakers."
-Jakob Nilsson, 99mac
+ Flexible format, easy to place
+ Lots of inputs
+ Great sound
- No support for Airplay or Spotify Connect
- Simple app
Link to review
Tune 4 - Les Numeriques (France)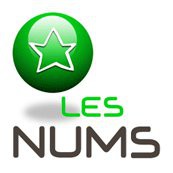 SEPTEMBER 22 - 2016
"The XTZ Tune 4 is an excellent compact and powerful speaker for music lovers." The Tune 4 is a versatile loudspeaker for all hifi applications, despite the slight reductions in the possible connections (Wi-Fi application, USB, remote control). "
-Benoît Campion
+ Warm, musical sound
+ Wide sound stage
+ Compact and powerful
+ Solid construction
+ Many connections for a stereo speaker
- slight distortion at high volume
- preferred good recording
- slightly tippy
- Remote control a little too small
Link to review
Tune 4 - Ljud & Bild (Sweden)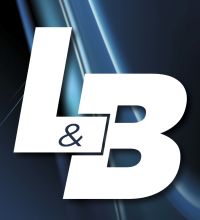 AUGUST 26 - 2016
"XTZ speakers have a surprisingly rich bass for such small elements. They sound definitely bigger than they look, and electronic pop music rhythms have good fullness and weight. "
- Lasse Svendsen
Tune 4 - Graczofil (Poland)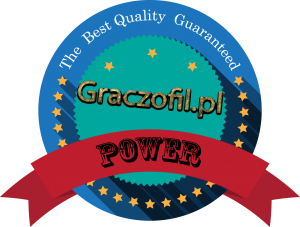 MAY 30 - 2016
"Given the quality / price ratio, this is probably the best monitor pair I ever had the pleasure of testing."  "The XTZ TUNE 4 awards you with good sound, aesthetics and a nice finish."
- Graczofil
+ Product quality
+ Design
+ Bluetooth
+ Small but loud
+ Clean, clear sound
+ 5 years warranty
- Control only with the remote 
Link to review
Tune 4 - Fairaudio (Germany)


MAY 09 - 2016
"In the low frequency range, the small active speakers deliver at first glance exactly what is needed at the envisaged application: Bass sound especially at close range and powerful - yes, exactly - deep."
- Nick Mavridis, Fairaudio
+ perfect for long playing
+ very precise in the heights without straining
+ really balanced midrange
+ voluminous bass for the size which can be adjusted for best precision and accuracy by using the supplied plugs
+ easy adaption to the surrounding due to the DSP-Software
+ very fair price-performance ratio
Link to review
Tune 4 - The Audiophile Man (UK)



APRIL 27 - 2016
"Perfect for the beginner looking to create a neat, low footprint, system, those in a small flat with space problems, the experienced user looking for a second system or for the music fan looking for easy of use and convenience, the Tune 4s offer the perfect choice. "
- Paul Rigby, The Audiophile Man
+ feature count
+ big sound from a small chassis
+ admirable overall sound quality
+ ease of use
+ price
- nothing
Link to review
Tune 4 - tom's HARDWARE (Germany)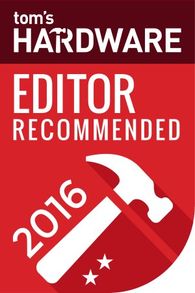 MARCH 24 - 2016
"High quality design, very good finish quality and excellent sound quality in the smallest space: the Tune 4 of XTZ surprised by their performance"
-  Igor Wallossek, tom's HARDWARE
+ clean, compliant design
+ compact and space saving
+ great sound for the size
+ Bluetooth
+ very high finish quality
- only medium sound pressure level in deep bass
- relatively high price
Link to review
Tune 4 - Klikk.no (Norway)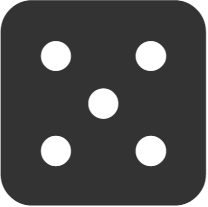 MARCH 02 - 2016
"With the Tune 4, XTZ has built a couple of very good active speakers which impress with a comprehensive, comfortable and natural sound." "Tune 4 is "large" when it comes to sound. They produce a very flat frequency response and the soundstage seems balanced regardless of genre. The stereo image is also very wide and airy. What impresses most is the wonderful tidy and detailed midrange. There is no hint of turbidity in the lower part of the registry, so you often experience with speakers of this size. It also helps a lot that they keep their promise when it comes to bass, with a lower limit of 52 Hz. The result is an impressive controlled bass, contributing to an overall sound."
- Truls Steinung, Klikk.no 
+ Very good sound
+ Good connectivity
+ Smart design 
- Only operation via remote control
Link to review
Tune 4 - Gameswelt.de (Germany)



FEBRUARY 28 - 2016
"The entire sound is clearly defined, exemplary spot-on and extremely voluminous, the delivery and the connectivity options including Bluetooth are almost perfect." " It is incredible that these speakers are not only good for the computer, but also play on a very high level for music or movies. Even vor large living rooms they performance very well."
- Andreas Philipp, Gameswelt.de
+ Very good accessoires
+ Great finish
+ Lots of power despite the small cabinet 
+ Cool and clean optics
+ High-quality remote
+ Licence for DAP included
+ Very powerful bass
+ Clear and very structured sound  
+ Not only great for games but also music listening
- Short analogue cable
- Little unstable stand
- No USB DAC
Link to review
Tune 4 - Lite-Magazin (Germany)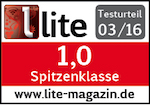 FEBRUARY 28 - 2016
"With excellent sound and nearly unrivaled finish, makes the Tune 4 a perfect choice not only for your desk." "Whether you are sitting at your desk or leaning back a few feet away relaxing - the sound is everywhere really great ! Tune 4  perfectly understands to create a balance between punchy bass and melodic synths and guitars in higher frequencies." "Even for someone who has heard various desktop speakers , that's impressive - for those who have used so far cheap or no external speaker for laptop or PC , it might actually be a revelation ."
- Martin Sowa, Lite-Magazin
+ Excellent bass
+ Great precision and soundstage
+ Sound adjustments via app or software
+ Outstanding finish
+ Bluetooth
Link to review
Tune 4 - AREA DVD (Germany)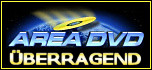 FEBRUARY 18 - 2016
"The XTZ Tune 4 present itself as a very powerful active speaker with intoxicating and lively acoustic backdrop." " Thanks to Dirac Audio DSP software acoustic design can be very well adapted to the placement." "The finish ist excellent. Multilayer Brushed matt varnish , clean integration of chassis and rounded casing edges ensure a very chic and clean look."
- Philipp Kind, AREA DVD
+ Very nice finish
+ Great look in matte white / black paint
+ Excellent sound stage, even on a desk
+ Powerful and firm bass
+ Effective Dirac-Audio DSP software with 6 EQ's
+ Bluetooth incl. aptX
+ Fair price
+ Solid remote
- no USB-DAC for direct connection of a computer
- standing a little unstable
Link to review
FAQ : 
How can I change the battery of the remote for Tune 4?
The battery can be exchanged by slightly pressing with a pointed object through the hole on the backside of the remote. The magnetic panel is easy to remove and afterwards you can replace the battery.
Quick Start Guide